Skip to Content
PPECC in Houston, TX
Joycare is the only PPECC (Prescribed Pediatric Extended Care Center) serving the greater Houston metropolitan area. We offer an Advanced Day Program for medically fragile or complex children from 6 weeks to 20 years of age. We provide excellent skilled nursing care services throughout the day along with speech, physical, and occupational therapy. We currently have bilingual (Spanish) staff. Recently, we added Telehealth Speech Therapy! We also offer a  New Educational Program, and an enrichment program which includes music, art, pet therapy, sign language for non-verbal kids, and an 8-week therapeutic Summer Camp. Free educational classes for families and transportation services are also available. Our Teacher has a background in Special Education and certification in trauma, mental illness, and intellectual disability.
Contact us to sign up for an appointment. The Educational Program officially started on September 8, 2020.
Conditions Served at Joycare
Joycare Pediatric Day Health Center cares for medically and technology dependent children who receive a prescription from their physician for skilled nursing services. For example, autism, down syndrome, and other similar special needs do not qualify for coverage under a PPECC alone. "Medically or technologically dependent" means a child who due to an acute, chronic, or intermittent medically complex or fragile condition or disability requires physician prescribed, ongoing, technology-based skilled nursing care to avert death or further disability, or the routine use of a medical device to compensate for a deficit in a life-sustaining body function. Common conditions of children who qualify for PPECC services include:
Respiratory Diseases / Disorders
Gastrointestinal Disorders
Gastrostomies
Neurological Disorders
Seizures
Cerebral Palsy
IV Therapies
Spina Bifida
Transplant Patients
Chromosomal Abnormalities
Cardiac Anomalies
Endocrine Diseases / Disorders
Quadriplegic / Paraplegic
Arthrogryposis Multiplex Congenita
Pierre Robin Sequencing
Mitochondrial Disease
Cystic Fibrosis
Apnea Monitoring
Oxygen Administration
Tube Feeding
Tracheotomy Care
Airway Management
Transportation
Infusion Therapy
Nutrition Counseling
Medication Management / Titration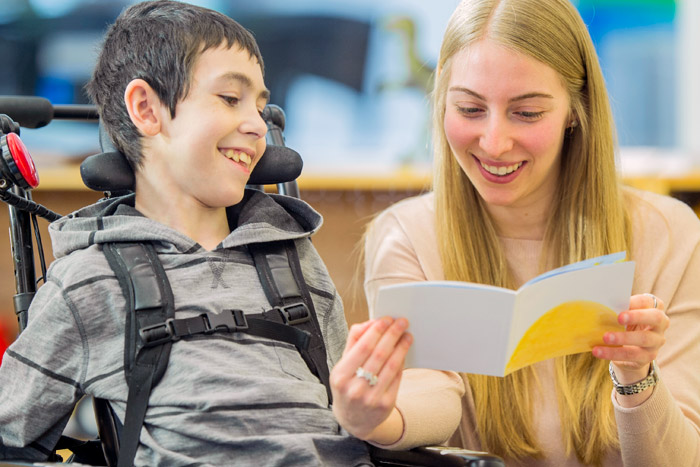 Does Your Insurance Cover PPECC Services?
Medicaid, Medicaid HMOs (Health Maintenance Organization), the CMS (Children's Medical Services) Network, and some private/commercial insurances cover all Prescribed Pediatric Extended Care Centers (PPECCs). The Patient Access Team at Joycare Pediatric Day Health Center would be happy to walk you through our admissions process and answer any questions you may have regarding insurance coverage for our pediatric extended care services in the Houston area.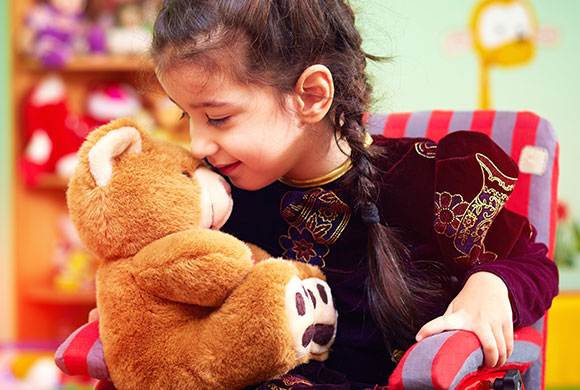 Stay Connected with our Mobile App!
Joycare uses Procare Connect's mobile app to deliver announcements and up-to-date daily messages to parents about children's activities. This easy-to-use and FREE app allows you to contact your child's caregivers and stay connected with Joycare throughout the day wherever you are. It is available on any device and web platform helping you to remain engaged with your child. You can also view pictures of your child's precious moments captured by our loving and caring clinical staff! It gives us great joy to make your child smile!
Advanced Care for Medically Fragile Kids